June 2021 Technical Meeting
June 15 @ 7:00 pm

-

8:00 pm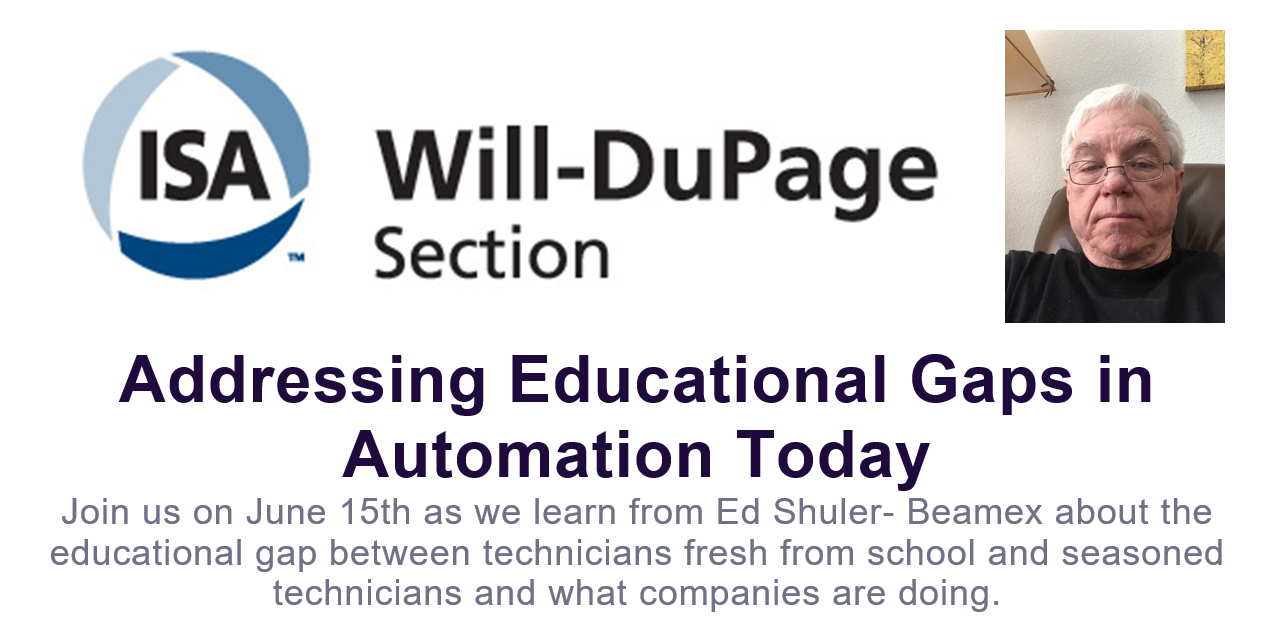 As automation and technology evolve, it is imperative for process plants to be proactive in adapting to these changes. A large part of proactivity includes addressing educational gaps between technicians fresh from school and seasoned technicians. Gathered from over 40 years of experience, this presentation will cover many common misconceptions/educational gaps taken straight from industrial plants.
Ed Shuler has over 40 years of professional experience in Instrumentation and Controls. Currently, he serves as a Calibration Solutions Trainer at Beamex. He leads hands-on training courses for end user industrial facilities. From building marine sonic echo receiver cables for an oil exploration company to installing and troubleshooting instrumentation to working as an Instrument Tech at Hess, many experiences lead him to his passion on helping people gain a better understanding of various automation solutions. He has traveled worldwide for Foxboro and Honeywell, installing and training technicians on process controls systems and calibration systems. Ed is an Electronics Technician graduate from DeVry University.
Virtual Event!
We will be hosting this meeting Virtually!  Details to join the meeting will be distributed to registered attendees the day before the meeting.  You must register to get a link to the event.  Note the presentation will start at 7:00 pm.