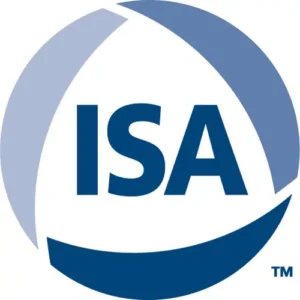 Envision your company's involvement and prestige among key Instrumentation, Process Controls, and Automation Professionals. Sponsorships are necessary to provide opportunities and support for the section. Some of the benefits of being an ISA Will-DuPage sponsor are:
Gaining name recognition on our website, newsletter, and social media platforms.
Engagement with local professionals.
Supporting a strong community in instrumentation, process controls, operations, automation, and information technology.
Constructing the next generation of automation professionals at local colleges.
Contributing to the sustainability of ISA's mission.
We are working on offering new Sponsorship Opportunities for next year! More information coming soon.
Don't just sponsor a meeting or event, but become a Section Sponsor.
Different levels of sponsorship will be available.
Getting exclusive discounts to ISA Will-DuPage events and built in sponsorships.
Thank you to all of our Sponsors!
Technical Meeting Sponsors:
JMI
Englewood Electric Supply
Beamex
George E Booth Company
Emerson
We're always adding more sponsors! This list is never final, as we've partnered with dozens of supporters throughout the years. Check back regularly to see who is new to the list, and contact us if you'd like to partner with us! 
Tabletop Exhibitors:
Advanced Boiler Control Services Inc.
Advanced Control Panels, Inc.
Affiliated Steam
Alliance Technical Sales, Inc.
Allied Valve, Inc.
Andon Specialties
ASCO Valve
B&B Instruments, Inc.
Beamex
Bently Nevada
Bihl+Wiedemann
Carrier-Oehler
Compass Instruments, Inc.
Control Analytics
Daily Thermetrics
DURAG Inc.
Emerson
EN Automation
Englewood Electric Supply Company
Enpro
ENVEA Inc.
FCX Performance
Fluke Industrial Group
George E Booth
Hatfield and Company
Heartland Controls
HORIBA Instruments, Inc.
Houston Wire & Cable
Instrument Associates
JMI Instrument Company
Kenyeri Engineering & Manufacturing
Magnetrol International
Memeco Sales
Midwest Valve & Fitting
Midwest Valve Services
Novaspect
Pinnacle Sales
RKA Applied Solutions
Samson USA
Schneider Electric Systems USA
SICK
Sterling Engineering
Swagelok Chicago | Milwaukee | St. Louis
Swanson Flo
Westlock Controls
Zachry Engineering Corporation