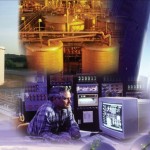 Managing the vapor space – System integrator Novaspect's Jeff Wolendowski shows how to accomplish total tank management.
From Control Global, By Jim Montague
Tanks are all about the raw materials, intermediates and finished products moved into, stored, mixed, moved out of or transferred between them. Because of their typically huge volumes, even small variances in how storage, custody transfer and other tank-based functions perform can mean significant swings in measurements and efficiency, and big gains or losses in revenues and profits.
That's why most operators and managers are understandably obsessed with the contents of their tanks, farms and fleets. Unfortunately, this focus means some might overlook the gases, vapors, atmospheres, empty spaces and resulting pressures in their tanks where materials and products aren't present, but which can result in several difficulties and potential safety issues. Fortunately, vapor-space management, tank blanketing and other solutions can solve these problems.
Read the rest of the article Here->