October 2019 Technical Meeting
Tuesday, October 15, 2019 @ 5:00 pm

-

8:00 pm
Leverage Solar Energy Production at your Facility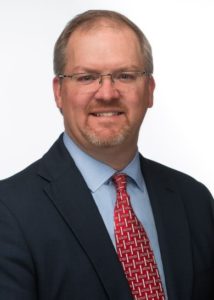 Join us on October 15th as we learn from Brian Haug of Continental Electric how process facilities are joining in on this microgrid revolution.
Recent legislation in Illinois has sent the State on a trajectory to be one of the country's leaders in solar PV energy production.  Companies across the State are installing solar arrays and benefiting from the current incentives and benefits of renewable energy.  When pairing Energy Storage Systems (ESS) with these projects, companies can realize additional cash flows, reduced electric bills and, perhaps most importantly, continuous up-time for critical processes.  Come learn how to join in on this microgrid revolution.
Brian is the Director of Continental Electric's Energy Solutions Division as well as President of the Illinois Solar Energy Association.  He is a Licensed Professional Engineer, a Trustee for the DuPage Chapter of the Northeastern Illinois IBEW/NECA Trust Funds, and active with the Chicago Electric Association and Illinois' Electric Vehicle Advisory Council.  His passion for creating a greener and healthier environment by reducing fossil fuel emissions and energy consumption will continue to be his driving mission.
New Location:
Mistwood Golf Course
1700 W Renwick Rd
Romeoville, IL 60446
Sponsor for Social Hour: Englewood Electric Supply
Attend this seminar and receive 1.0 Professional Development Hours (PDH)
Print Here and Post by the Coffee Machine.