November 2019 Technical Meeting
Tuesday, November 19, 2019 @ 5:00 pm

-

8:00 pm
Calibration Today and Advanced Strategies based on Loop Testing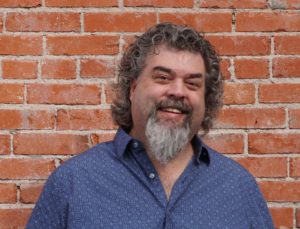 Join us on November 19th as we learn from Roy Tomalino of Beamex about instrumentation calibration technologies and strategies.
There are many roadblocks in creating a program that align with the evolution of calibration technology. In part 1, this presentation will address examples such as aging workforce and breaking old habits. Part 2 will focus on "doing more with less" and effectively "touching" every instrument in the plant more efficiently using loop calibration strategies, including advanced calibration techniques based on the concept of "Shooting the Loop." In some cases, it is best practice to perform individual instrument calibration to achieve maximum accuracy. However, there are viable methods where a loop can be tested end-to-end and if readings are within acceptable tolerances, there is no need to break out individual instruments for testing. To be effective, a common sense approach is required with the goal to minimize downtime, maximize technician efficiency while ensuring reliable control and maintaining a safe work environment. During start-up and commissioning it is necessary to verify every instrument. Also, for critical measurements, it may be best to calibrate all instrumentation to ensure the best reliability, quality, environmental and/or safe performance.
Roy Tomalino has been teaching calibration management for almost 20 years. Throughout his career, he has taught on 4 different continents to people from over 40 countries. His previous roles include Technical Marketing Engineer and worldwide trainer for Hewlett Packard and Application Engineer with Honeywell. Today, Roy is a Beamex Calibration Evangelist. His primary mission is to demystify calibration and teach best practices through consultation, training, live webinars and educational videos.
New Location:
Cemeno's Pizza
1630 Essington Rd
Joliet, IL 60435
Sponsor for Social Hour: Beamex
Attend this seminar and receive 1.0 Professional Development Hours (PDH)
Print Here and Post by the Coffee Machine.