April 2020 Technical Meeting – Cancelled
April 21 @ 5:00 pm

-

8:00 pm
Cancelled:
Please be aware that due to the Coronavirus concerns we have decided to cancel our Section Meetings on April 21st & April 22nd.
Our Section Meetings in May and our Golf Outing are still on schedule at this time.
Implementing Augmented Reality Technology to Enhance Industrial Operations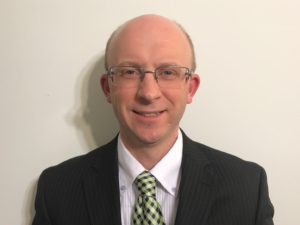 Join us on Tuesday April 21st, 2020 as we learn from Jon Herrity of Standard Electric Supply about
leveraging Augmented Reality (AR) technology in our industrial equipment and processes.
As emerging technologies like Augmented Reality, Virtual Reality and Artificial Intelligence become more
prevalent in the technology sector, specific elements have been found to lend themselves well towards an
industrial environment. Augmented Reality, in particular, provides benefits for a wide range of automation
applications including ones in the instrumentation and process control industry. Benefits that are realized
during training, maintenance and operations as well as in improvements to business analytics, workflow
management, and mobile real time data monitoring. Come see Jon Herrity from Standard Electric explain
how "AR" can be leveraged to provide an intuitive window into the virtual realm.
What Jon will cover in his presentation:
• Augmented Reality – A Brief History
• How Does It Work, What Are The Features?
• Real World Examples of AR Solution
• Industrial Internet of Things – Integration with Cloud Services
Jon Herrity has been working in the Industrial Automation industry for 15 years. Jon launched his career
with Mitsubishi Electric in 2005 working in Japan as an overseas technical support liaison for Micro PLC
and HMI products. In 2013, he entered the electrical distribution market with Standard Electric Supply, a
family-owned, Top 100 electrical distributor, as a Business Development Specialist. Today, he works directly
with customers to provide sales and engineering support. Jon Herrity is a 2004 graduate of The University
of Michigan with a BS in Mechanical Engineering.
New Location:
Mistwood Golf Course
1700 W Renwick Rd
Romeoville, IL 60446
Sponsor for Social Hour: Standard Electric Supply Company
Attend this seminar and receive 1.0 Professional Development Hours (PDH)
Print Here and Post by the Coffee Machine.